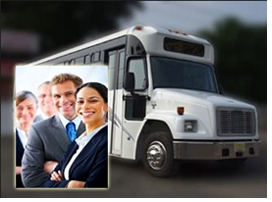 Want to spend a night in Downtown LA with friends or loved ones? Planning to burn the night off inside a bar drinking your favorite drinks? But who will take you home when you are under the influence?
With Party Bus Los Angeles, you don't have to worry about going home late or getting a DUI. We are here to provide total transportation service so you will have a wonderful evening with friends and loved ones.
Party Bus Los Angeles offers modern, classy, and comfortable party buses that will surely make your evening memorable and your party more exciting - an event that will surely linger in the minds of your guests and friends for a long time.
You don't have to worry about parking spaces or traffic jams. We will pick you and you guests up at your doors and take you to the destination of your choice in style and comfort while you and your friends sip bubbly and groove to our state-of-the-art sound system.
There's no need to worry about getting DUI because the mission of Party Bus Los Angeles is not only to ensure you have a blast but also to bring you home safe and sound when the party is over and the fun night is capped. Give Party Bus Los Angeles a call and book one of our VIP party buses tonight. No event is too big or small, we cover them all!