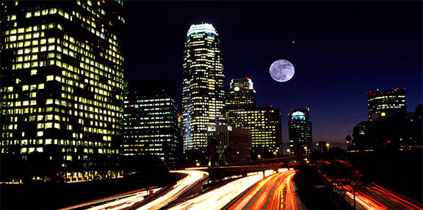 Mention the word LA and images of throbbing nightlife, parties, and vibrant bars immediately conjure in the mind. Yes, LA is home to several bars, lounges, clubs, and party houses in California and most of them are located in Downtown LA - where nightlife is as vibrant as the day.
From small dive bar to classy lounges and bars that offer overlooking view of the entire LA, Downtown LA nestles almost all types of bars in California - probably the reason why millions of people troop to Downtown LA to have a great night, sip their favorite drinks, or just chill out with friends and acquaintances.
But with the number of bars scattered all over Downtown LA, it would be real tough to pick the right bar that fits your needs and moods. If you are looking for a nice dive bar, you could end up in a sports bar if you don't know anything about the bars in Downtown.
This is the reason why DowntownLAbars.com is created. We are here to provide you a quick glance at the various bars, lounges, and party houses around Downtown to make sure that you enter only the bar that meets your desires.
Browse through the different bars that we have here and pick the right bar for you. Our reviews are independent and non-bias and are made just to give you a quick view of the different feel and chill of the bars in Downtown LA.